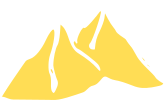 Mapping
You already have all the data but need a map? We are happy to provide you with a product that complies with your high expectations as well as our experience.
Mapping and data aquisition
Map creation
Design of cartographic products
Multifactorial analyses
Regional and over-regional evaluations
Providing OpenStreetMap tiles

Technology
You have a standardized task? It will be solved quickly. You need to cope with a special problem? We will provide the individual solution using both: proven software components and innovative approaches.
Filtering and adaption of OpenStreetMap data
Geoanalysis
Conversions
Georeferencing
Configuration of SpatialData Infrastructures
Development of specific algorithms

Know How
You are eager to catch up with current developments? You need people to be informed? We offer our experience in teaching and giving talks about basic and advanced topics.
Extensive knowledge about OpenSource GIS
The power of QGIS
NoSQL data storage
Geoinformation basics and advances
Topological and SimpleFeature formats
Data management